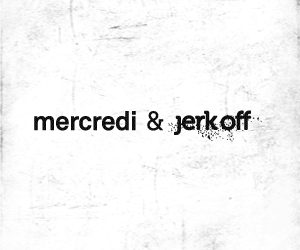 Nous avons accepté avec plaisir la proposition de Mercredi Production et de Jerk Off :

Fabriquer un espace où se croisent toutes les disciplines : DJ's, VJ's, performeurs, artistes. Un moment de créativité et d'extravagance. Deux jours placés sous le signe de Leigh Bowery et qui tentent de répondre à une question : comment les jeunes artistes d'aujourd'hui s'emparent de son héritage et repensent la nuit ?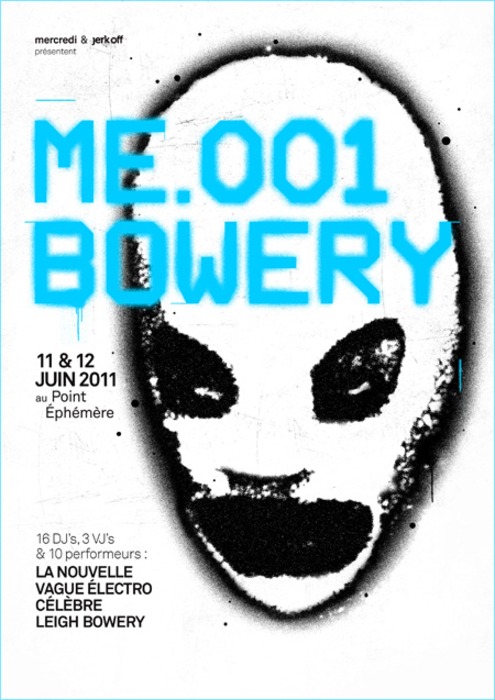 BOWERY FESTIVAL

Samedi 11 juin

minuit - 6h

Deux salles, deux ambiances

@ Point Ephémère
COTE BAR : FOLEFFETE BOWERY FESTIVAL
Minuit : GERALDINE SARRATIA : Sélector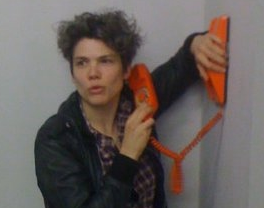 Pilier de la feu Jacqueline Coiffure, invitée de la dernière Kidnapping, cette journaliste musicale ( GQ , Inrocks) collabore régulièrement avec Foleffet. Elle nous présentera une sélection de ses meilleures trouvailles musicales rock, electro, riot ou filthy house.
Blog : Visibility
.
1h30 : FRANCE DE GRIESSEN : performance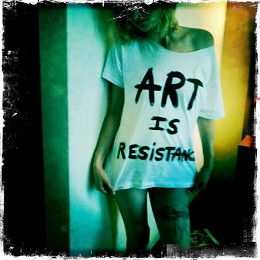 "France de Griessen is a true romantic wild child, her music is an intense equilibrium of violence and fragility, a universe raw and poetic, an intermingling of rock, grunge, punk, and country folk songs …"

Pour la FoleFFete spéciale Bowery Festival, France nous proposera une performance inédite.
Site : Francedegriessen.com
.
2h : TAMA SUMO : DJ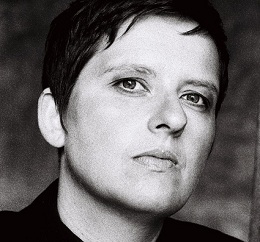 Gros cadeau de Mercredi Production à FoleFFet pour un set electro techno venu de Berlin. Son slogan est "Music is pure communication – stay in contact and follow your heart !" ("La musique est pure communication - restez en contact et suivez votre coeur !"). On fera tout ce qu'elle nous dira ce samedi-là !
Ecoutez-la sur Sound Cloud

Bio en anglais : Ostgut booking
3h30 : MELLE CARO : DJ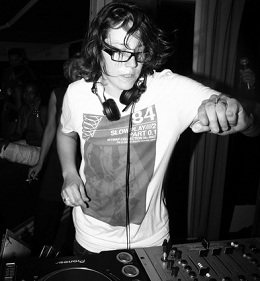 "Figure incontournable de la scène électronique parisienne, elle fut résidente du légendaire Pulp aux côtés de Remain ou Jennifer Cardini pour ne citer qu'eux, jusqu'à la fermeture du club en 2007. Désormais, elle orchestre les soirées 45 au Rex Club, où elle a sa résidence, et a accueilli des artistes aussi talentueux que Tama Sumo, Fairmont et Paul Kalkbrenner".
Site internet ! Buzzin'flyRecords
Podcast :
COTE CLUB :BOWERY FESTIVAL VERSION MERCREDI PRODUCTION
FRED P (Uzuri Recordings)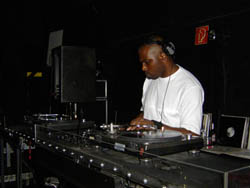 "Fred P aka Black Jazz Consortium has been involved with music since childhood.
Growing up in Flatbush Brooklyn Fred has been exposed to a wide variety of music such as the R&B/Funk and Rock and Roll of the 70's, Electro/Hip-Hop, Reggae and Disco of the early 80's as well as House music of the mid-80's early 90's.
This has been the soundtrack playing in the back ground of his life past to present." (source)
Label : Uzuri recordings
Ecoutez-le : Black Jazz consortium
TEVO HOWARD (Uzuri Recordings)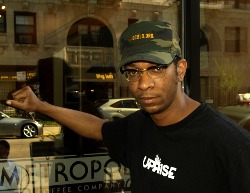 "I started to DJ at roughly thirteen or fourteen years old, putting us back to about 1987. After a knee injury in a skateboard accident (I wiped out) in 1987, I found myself sitting at home, bored, and with little interests other than skateboarding and music. With skateboarding out of the picture, I could only gather to mess around with the turntables that sat in the room my brothers and I all shared. I remember thinking that being a DJ was a hobby that wasn't either illegal, or dangerous, and that it would be fun to DJ my own music as opposed to my brother's music. I walked down to Gramaphone Records, which was about 10 blocks away, and bought one record. I had no idea what was about to happen." (source)
"Deep inside, I know well that I am only at the beginning of my career".
Label : Uzuri recordings
Ecoutez : Beautiful Granville Records Myspace
TAMA SUMO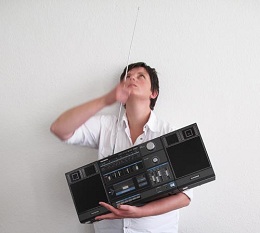 "I started out in a bar called Drama in Kreuzberg, which has been an important hang out for the scene and one of the first bars ever to feature its own djs at the weekend. The Drama has been one of the few locations featuring house music, instead of techno dominating all the other clubs and bars at that time.
I used to play a lot of soulful vocal house and quickly became a resident at Globus/Tresor, as well as at the gay Saturdays at Café Moskau.
"My motivation is and has been a mixture of fun and communication. Verbally as well as non-verbally. I love to create and play with different moods and atmospheres. I'm still fascinated by the fact that music can release a huge amount of energy and how music creates fun, jollying anyone along without any reason or principle. Music and bass in particular make people happy !"
Since 1997, when I have been a resident at Globus/Tresor, I gradually opened up stylistically and didn't feel the need anymore to go along the lines of the techno and house division.
Since 2001 I regularly played at the gay/lesbian "Dance with the Aliens" parties at the old OstGut and consequently at the end of 2004 I became a resident at the new Panorama Bar and later at Berghain.
In the meantime I developed a varied style ranging from new and classic House to Techno with and a pinch of Acid, Electro and sometimes (Italo-)Disco. Altogether in my sets i want to display a
lot of bass with an optimistic swing and melody.
It is fundamental to my work as a dj that I manage to let the music, the crowd and myself run freely. I have to turn off my head and go with the flow. This always is the challenge and if it works it is big fun. Me and my crowd have to get cosy with each other.
And if I manage to build my set up and down, to go to lots of different places, it is perfect !" (source)
Ecoutez-la sur Sound Cloud

NICK V (Mona - Edit)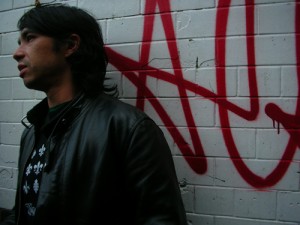 "Né à Manchester NICKV fait partie de la génération acid house, bercé par une bande son qui caractérise la richesse musicale du Nord de l'Angleterre : funk, hiphop, électro, nu wave, indie. Il baigne dans un melting pot bouillonnant qui explose en petits disques smileys avec la découverte des rythmes acid venant des ghettos de Chicago et annonçant les débuts de la House culture. 1987, débarquement à Paris où disco et funk règnent en maître sur fond de rap français naissant. Les cassettes s'enchaînent dans la radio puis la musique devient électronique : achats de maxis le jour, infolines la nuit … rave on ! " (source)
CORRINE & CO : performance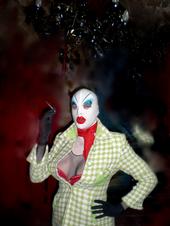 "Ce groupement artistique à géométrie variable dirigé par Sébastien Vion s'attache à développer son travail à l'occasion de spectacles et de performances sur les thématiques du genre, du corps et de ses transformations ou encore de la monstruosité. Ancré dans le milieu du clubbing et de la musique électronique, la démarche artistique de Corrine & Co a été fortement influencée par les propositions de ce pionnier qu'était Leigh Bowery. C'est donc tout naturellement qu'ils viendront exécuter une performance-hommage à l'occasion de ce festival : ''Madame Bowery''." (Source)
---
Le festival se poursuivra le dimanche 12 juin, à partir de 14h et jusqu'à 6h du matin le lundi matin (férié). Vous pourrez écouter entre autres :

SECOND COUTEAU (Kill The Dj) :

spring me - [kill the dj mix by les seconds couteaux] by killthedjrecords
.
Voir le documentaire sur Leigh Bowery :
.
et le soir, retrouver nos ami-e-s du collectif CANCAN pour une COCKORICO spéciale Bowery Festival.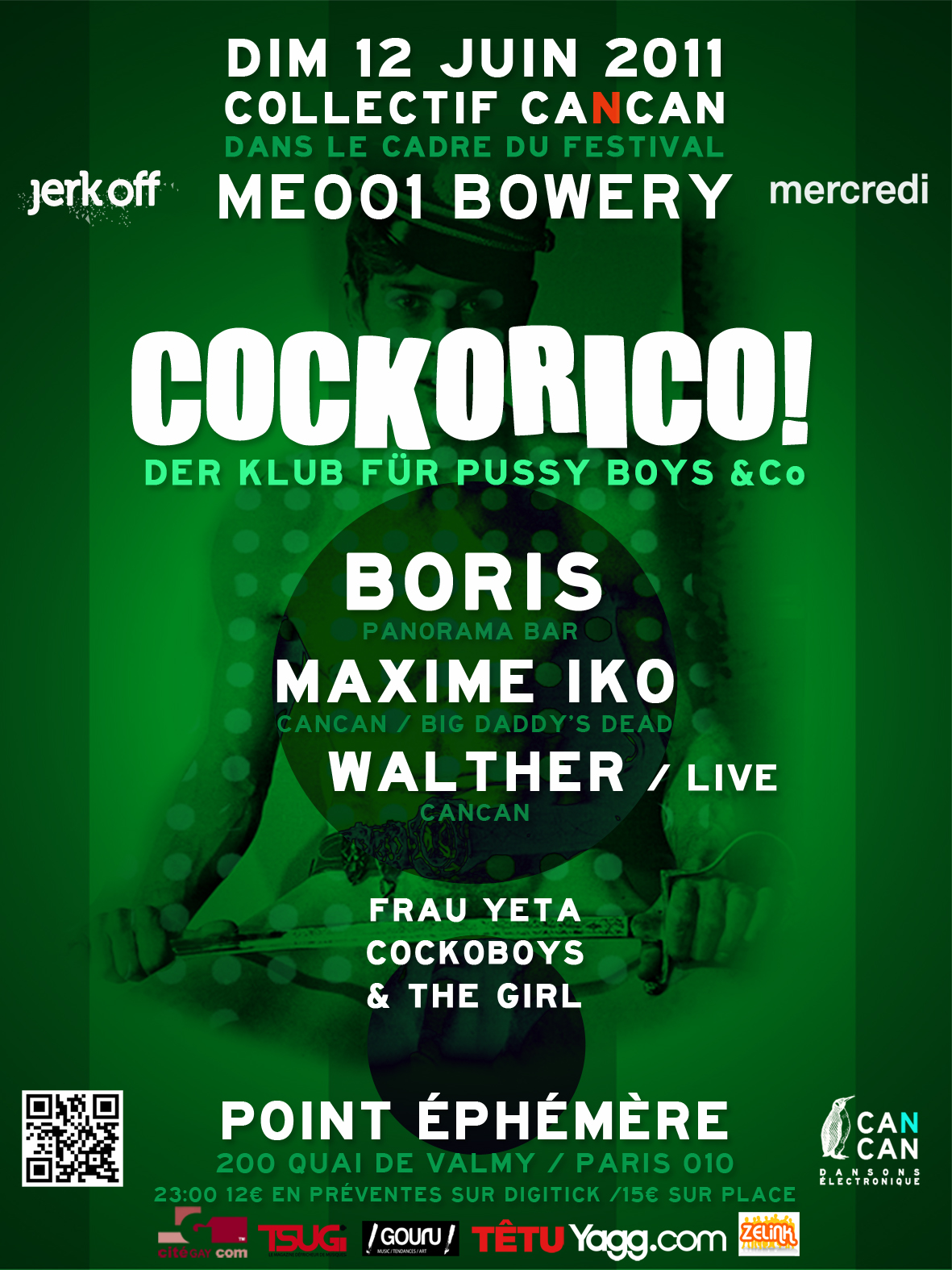 ---
Des infos supplémentaires sur le TUMBLR du festival
Votre billet en prévente (pour éviter la queue à l'entrée et les 15€) 13,80€ ttc : Digitick
Leigh Bowery et nous : article foleffet
Bowery Festival sur Facebook