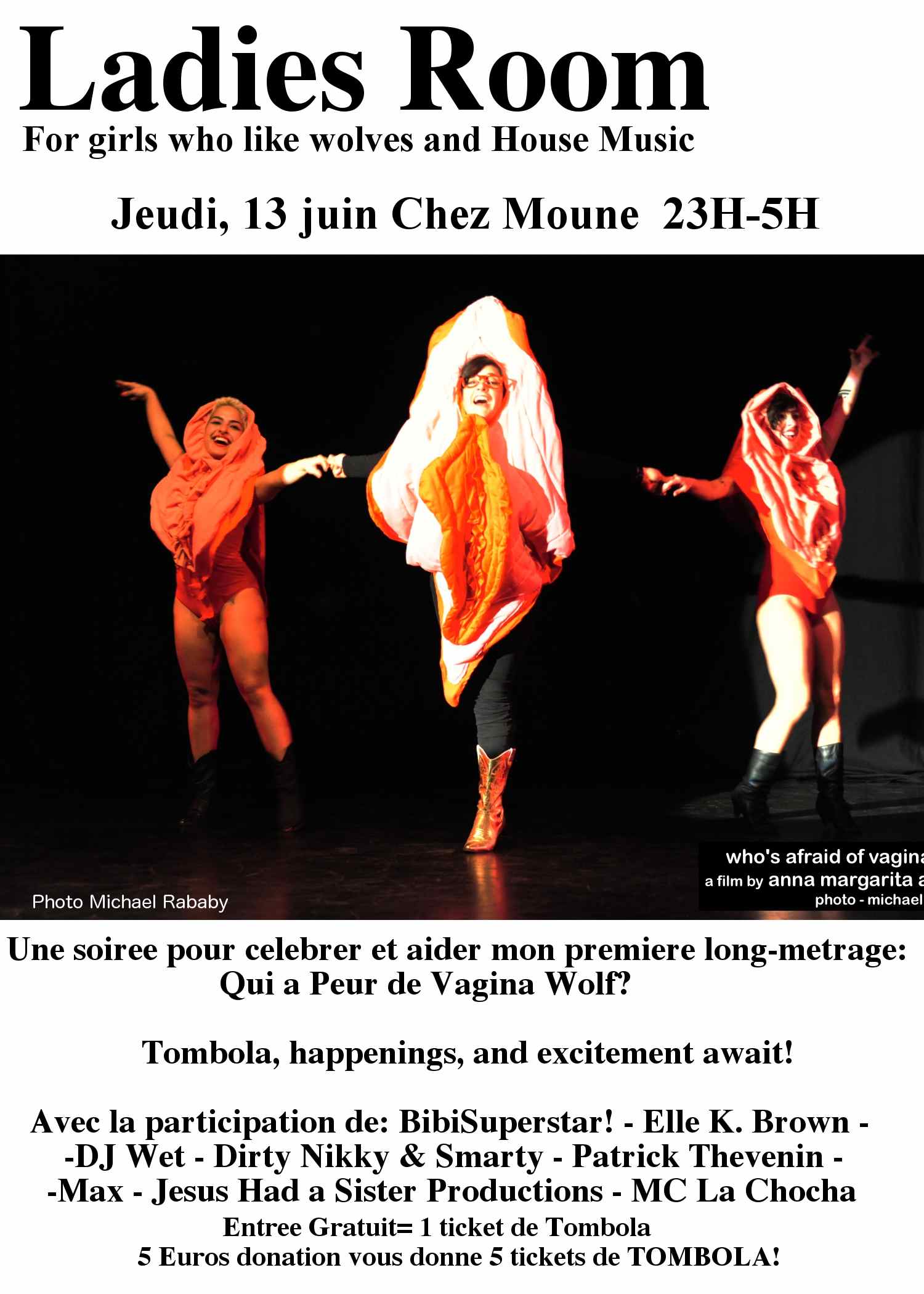 Djs, happenings, TOMBOLA, 3 minutes d'Hardcore, des Slows, des Fasts, une Stroboscope, et une machine a fumée- ça promet !
Entrée GRATUITE, 1 ticket de tombola, inclus
avec une donation de 5euros, 5 tickets de Tombola !
A gagner ou acheter : des DVDs, Tshirts, moments insolites...
Avec : Bibisuperstar, Elle K. Browne, Max Fraisier-Roux, Dj Wet, Dirty Nikky & Smarty, and many more.
MC La Chocha awaits... comme fall in love !
Chez Moune
54 Re Jean-Baptiste Pigalle 75009 Paris, M : Pigalle
Like Vagina Wolf : https://www.facebook.com/VWolfPack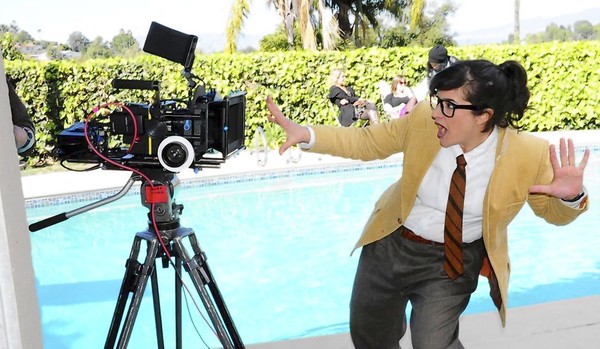 QUI EST LA CHOCHA ?
"Ladies Room, Girlspotting, Chochacabana, Tetu Tour, these are the parties that have been rocking the French Lesbian scene since 1995. Behind them, filmmaker and entertainer extraordinaire, ANNA LA CHOCHA. The Cuban-American filmmaker expatriated to Paris in 1993 found an almost nonexistent lesbian nightlife. By 1995, she decides to do something about it and creates LADIES ROOM with the infamous DJ SEXTOY. An instant success, the party is a veritable explosion on the scene for girls who love girls and House music.
Promoter, Performer, DJ, MC, nightlife journalist, fashion icon- Anna La Chocha puts her own brand of extravaganza in everything she does. MC and programmer she's been behind and in front of France's biggest parties from the PARIS GAY PRIDE to the historic Bastille PARIS OPERA party.
On the turntables : she splashes the crowd with a spicy cocktail of dance floor anthems, body rock, booty, hip hop and has shared the stage with the hottest artists on the European scene Peaches, Dj Chloe, Miss Kitten, Asia Argento… On the mic : she injects the crowd with a poison- from sexy murmurs of lust to war cries for libido revolution. And as always, incarnates her nightlife personas in her signature ensembles. Crazy, hilarious, impeccable, catch Anna La Chocha wherever she's at and live to tell the tale."
By Patrick Thevenin, TRAX Magazine, France.
(Translated from French)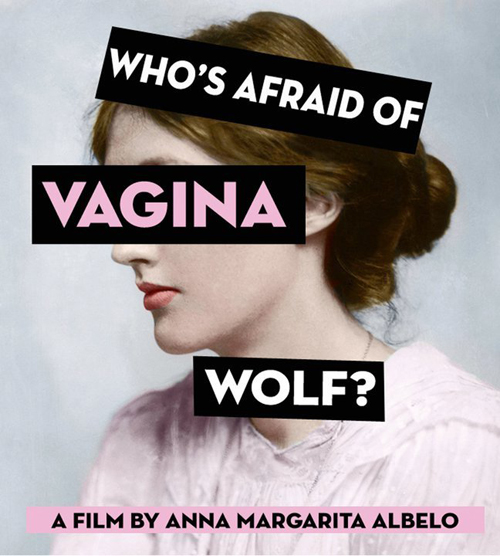 QUI A PEUR DE VAGINA WOOLF ?
Synopsis :
The day after her 40th birthday, a filmmaker who sacrificed her love life for her film career, realizes she has neither, decides to get them both by adapting an all-female version of, "Who's Afraid of Virginia Woolf ?"
Who's Afraid Of Vagina Wolf ?
A film by Anna Margarita Albelo
official website : www.vaginawolf.com
Facebook page : https://www.facebook.com/VWolfPack
Cast :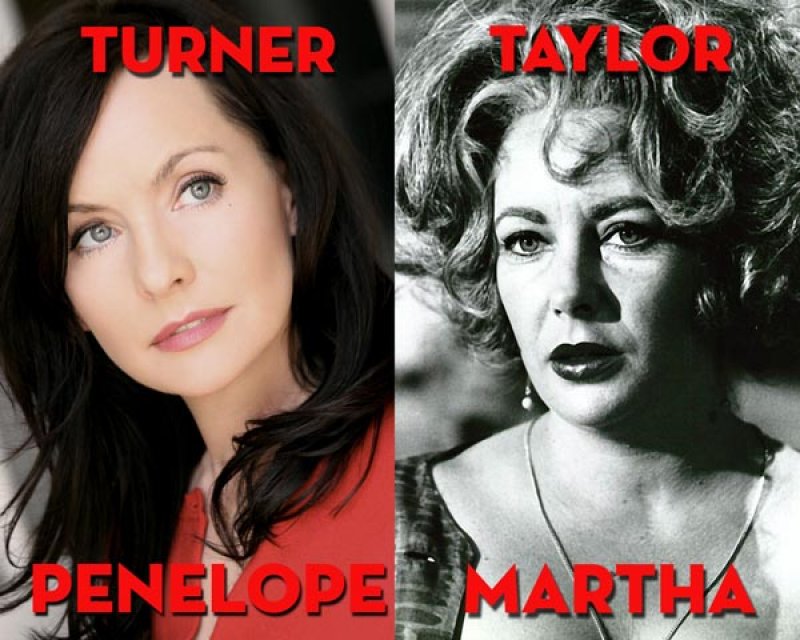 Guinevere Turner (American Psycho, L Word) as PENELOPE
Carrie Preston (True Blood, The Good Wife) as CHLOE
Janina Gavankar (True Blood, The League) as KATIA
Agnes Olech (Reno 911, Workaholics) as JULIA
Anna Margarita Albelo (A Lez in Wonderland, Hooters) as ANNA
Joel Michaely (But I'm A Cheerleader) as Robert
Drew Droege (Chloe, Groundlings) as Lonnie